eLOCK transponders are the identification media for the eLOCK locking system. When they are programmed with system data and locking authorisations (in the eLOCK eLOCK eXpert and eLOCK EM Access on Card systems), they constitute one of the elements for checking access rights and operating the locking system.
Different installations have different requirements when it comes to the operation of a locking system:
If a traditional approach to opening and closing doors is required, in an installation at a retirement home for example, then the use of eLOCK EM transponder keys is recommended. If on the other hand, contactless identification is preferred, transponders are available as key fobs or cards.
eLOCK transponders are passive transponders. They don't require batteries.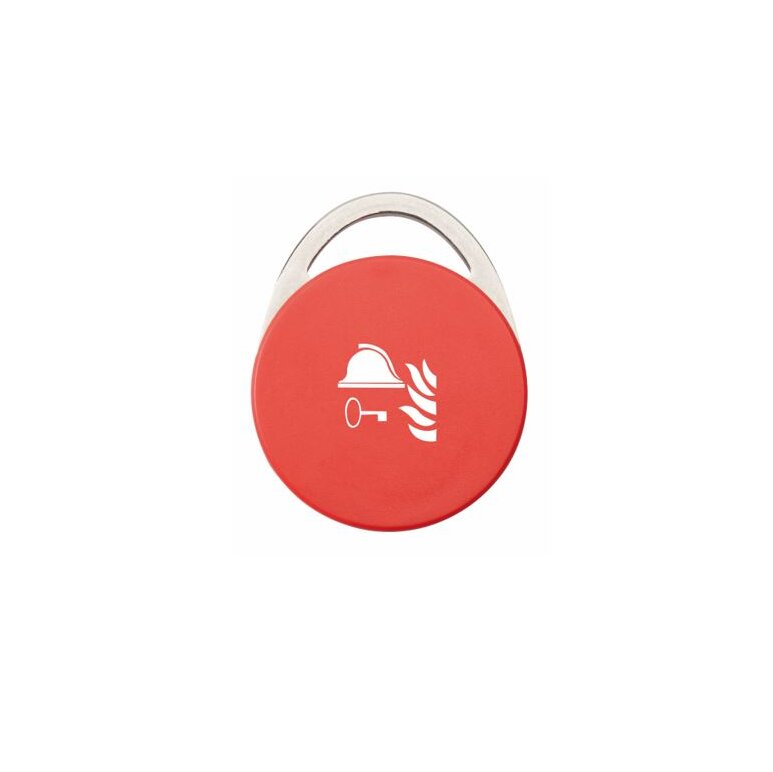 Key fobs with integrated RFID MIFARE® DESFire® 8K transponders for activating the fire service mode. In fire service mode, a door is set to the "Continuously open" mode, to guarantee the emergency services unhindered access in the case of an emergency.
For use in the systems: eLOCK eXpert, eLOCK eXpress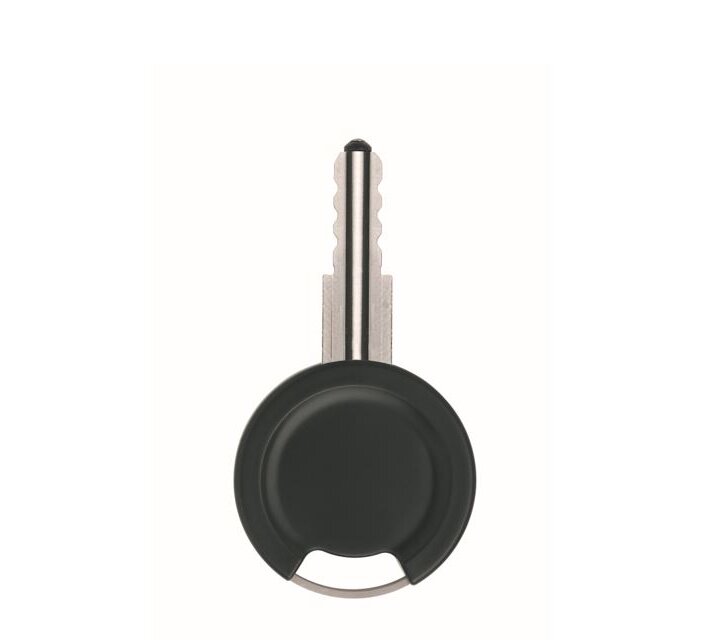 Key with integrated RFID EM 4050 transponder
Has to be deployed for use with eLOCK locking cylinders. Identification and operation results from inserting the key into the key way and turning it. Simply hold it in front of the lock's antenna for contactless identification at all eLOCK EM door components.
For use in the system: eLOCK EM
You will find further information in our Download area.