The Comfort system is characterised by its clarity. The minimalistic design of the antenna cap guarantees that it can be integrated into every building design.
Operation is very straightforward: When the transponder is presented to the cylinder, the door is unlocked, and you can pass through. The locks are battery-operated, so no cabling is necessary.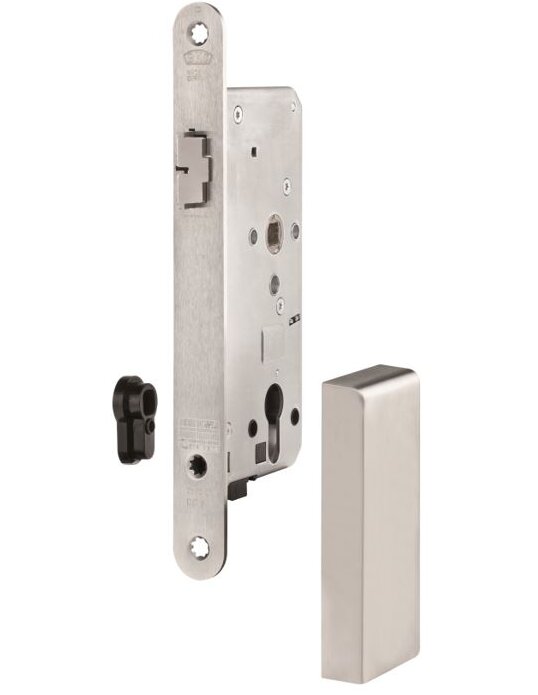 A mortice lock with electronics unit for deployment on inside and outside doors. Optionally available as a version for wooden or steel full-leaf doors as well as for aluminium or plastic tubular frame doors or for narrow frames with short bolt lengths. The eLOCK APS Comfort systems are self-locking.
They are tested in accordance with DIN EN 179 and DIN EN 1125 and suitable for emergency exit routes. The mechanical lock unit is VdS-tested and approved.
For use in the systems: eLOCK eXpert, eLOCK eXpress, eLOCK EM
You will find further information on our OPERTIS Comfort system in our Download area.